Colour Scheme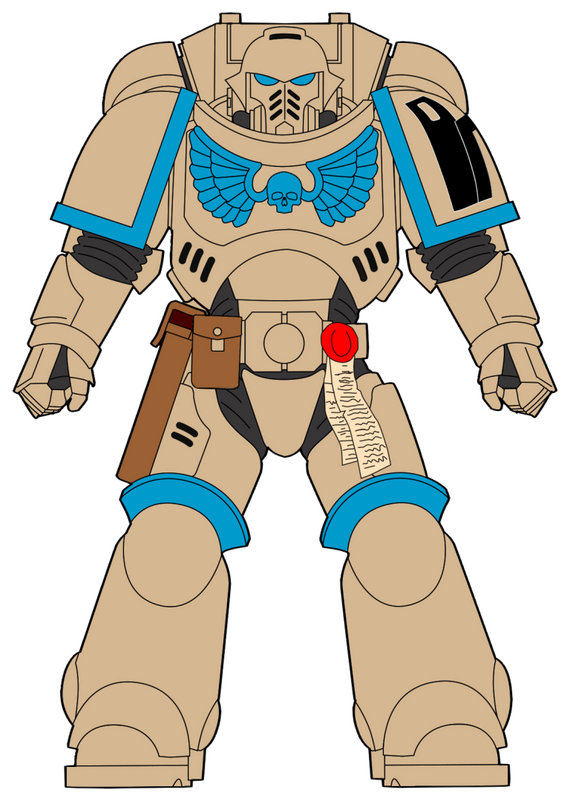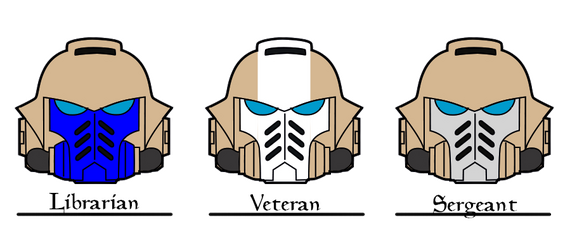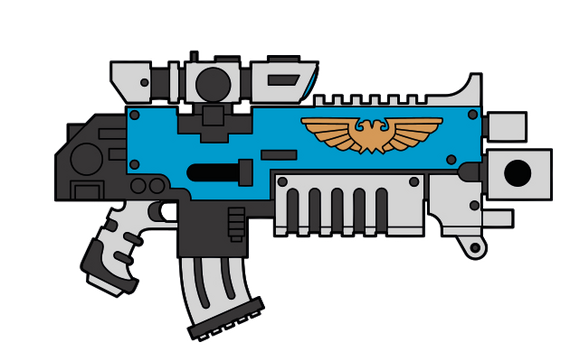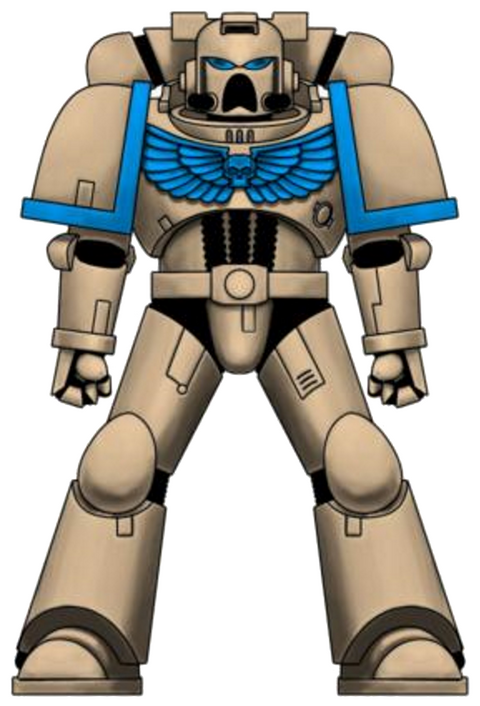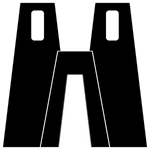 Tomb Lords
Imperial Fists Successor Chapter
---
The Tomb Lords are a Successor Chapter to the Imperial Fists, and as such follows its parent Chapters' preference for siege warfare.
Founding Chapter: Imperial Fists

Founding: 15th, M36

Chapter Master:

Homeworld: Pyrodiah (Segmentum Tempestus)

Fortress-Monastery:

Colours: Sandstone, Blue

Speciality: Siege Warfare, Necrons

Strength: Roughly 80%, further split as 57% Ascended Primaris, and 43% Indoctrinated.

Battle Cry: "Send them to their Tombs!" "For Pyrodiah!"
Lore:
The world of Pyrodiah was formally ruled by feudal warlords, but was quickly brought in-line with Imperial doctrine when it was assigned as the Tomb Lords Homeworld. Between M36 and M41, known as the Age of Apostasy, the Necron presence far beneath the surface began to stir. The Tomb Lords returned home to counter-attack the threat from beneath the worlds' feet, and pushed back against the metallic menace. Through grueling combat within the Necron catacombs deep underground, the threat was effectively neutralized, though pockets of the ancient robots still persist across the planet, rising to harass civilian and military centers.
Completed Models
WIP Photos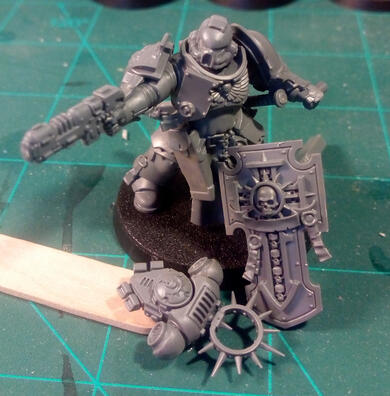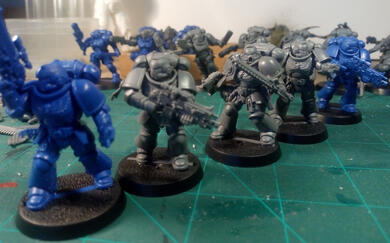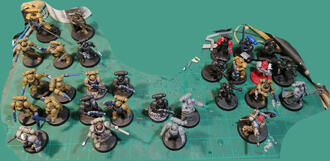 Firstborn Heretic Models
Models made: These models were original based on combining the Necron Immortal torso back piece with a standard Space Marine chest piece. The legs were a resin 3rd party part, now OOP, made by Anvil Industry. This made the models unusable in official GW stores and events, but worked great aesthetically.
Old Lore: The Lore was a secondary consideration to the design. The Tomb Lords in Lore started as above as Loyalist, but events unfolded that forced the chapter to use Necron technology to supplement their wargear. This ultimately would have had a Master of the Forge take the place of Chapter Master, seeing the use of Necron tech as suitable so long as it was in defence of the Imperium. Even when fighting Loyalist factions the Tomb Lords, then labeled the "Necrostartes," still considered themselves loyal to the Imperium.